PRT GmbH offers a variety of polymer analysis. Please contact us for your specific needs. The flexibillity and experience within PRT GmbH will assist you in obtaining your desired results. Our integrated aproach comprises all the essential elements of catalytic and free-radical polymerization technologies.
Particle size distribution
Particle size distribution can be analysed by laser diffraction
Alternatively, sieve analysis can be done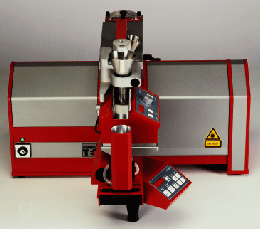 Melt Flow Index
For industrial standardization the melt flow index (MFI), melt flow rate (MFR), melt volume rate (MVR), and melt density/viscosity can be analysed with the Davenport Melt Flow Indexer MFI-10.
The method complies with BS 2782 Part 7: Method 720A, ISO 1133 and ASTM 1238 Methods A and B
| | |
| --- | --- |
| Temperature range:  | 40 – 400 °C |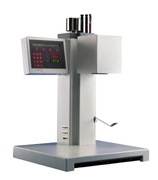 Molecular weight
The molecular weight can be analysed using Lauda Intrinsic viscosity analysis.
The molecular weight can be determined using the Mark-Houwink relationship. With inhouse developed techniques, the intrinsic viscosity (Staudinger Index) can be evaluated up to viiscosity average molecular weights of 7×106 g/mol in case of UHMWP
PRT can convert intrinsic viscosity data to moleczlar weight for PE and PP especially

Porosity
We can do pore size analysis of particles using a Micromeretics Autopore III 9410 mercury porosimeter.
| | |
| --- | --- |
| Pore Size range:  | 0.006~360 µm |
| Pressure Range: | 0 – 4081 Bar  |
| Intrusion Resolution: | < 0.1 µl/g |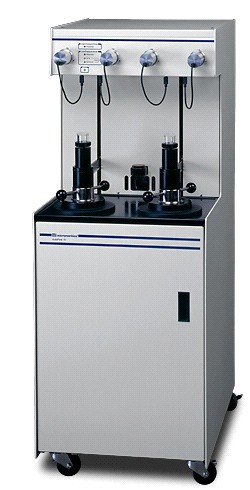 Differential Scanning Calorimetry (DSC)
Crystallinity and melting point of polymers can be analyzed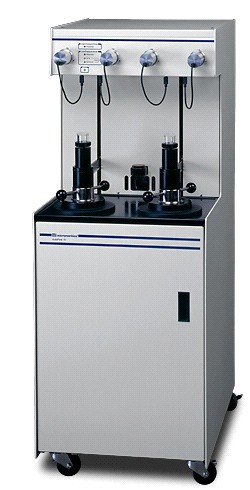 Strain-Stress Analysis
Prepared specimen can be analzed; alternatively:PRT can prepare specimen from powders by sinter-pressing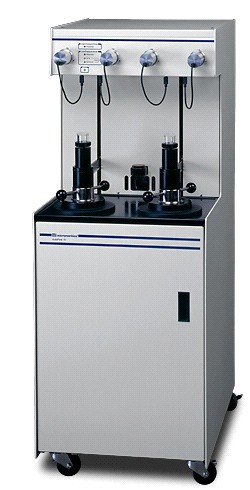 Gas & Liquid feed
Mass flow controlled feed
Mass flow controlled gas feed
Mass flow controlled liquid feed
CEM
Controlled evaporator mixer feed for liquid co-monomer feed
liquid feeds
HPLC controlled high pressure feed
Standard gas feeds and utilities
vacuum systems
Nitrogen for flushing
Pressure controll systems
Reactors
Multi purpose batch reactors
PRT GmbH provides stainless steel jacketed multipurpose batch reactors for olefin polymerization. Our reactor systems are mounted in mobile stainless steel frames. The combination of the reactor, feed supply, injection and temperature control makes such a system a mobile plug-and-play tool.
| | |
| --- | --- |
| Volume range | 0.5 – 20 L |
| Pressure range | UHV -250 bara |
| Temperature range | 10-220 ?C |
The reactor itself can be optionally equiped with:
Bottem valve for sampling
(when internal heater is not present)
Interchangable stirrers
Elevator system for easy handling
Stirrer speed control
Multistage safety system
Feed purification
Gas/Liquid Purification
PRT builds gas and liquid purification systems for labscale reactor systems and pilot plants. The purification on the bases of copper catalysts and molecular sieves gives selective high purity gas quality results.
Components: hydrogen, nitrogen, ethylene, propylene and/or solvent (Hexane, etc)
| | |
| --- | --- |
| outlet pressure:  | 60 bar |
| Throughput: | 3-30 kg/day |
| Quality: | polymerization grade |
| Outlet pressure range | up to 100 bara |
The purification unit can be optionally equiped with a feed control system.
Click here for some examples of a single component purification systems
Data acquisition and control
Data acquisition
PC, Webbased
Control
PC, Webbased, pneumatic valves, 19″ rack
Image. Screenshot
Temperature control
Water system
Normal water system
Pressurized water system
Isoperibolic heating system where the jacket temperature is kept constant
Isothermal heating system where the reactor temperature is controlled
Thermal fluid systems
oil heating systems
Internal heating system
Isothermal calorimetric heating system, where the temperature is controlled and the heat production is measured.
Electrical heating system
for regeneration of purification
Online analysis
IR analysis
Online Infra-red gas analysis for main reactor components and composition control
Micro GC analysis
oil heating systems
Internal heating system
semi-online analysis. Connected to DAQ system for composition control

Catalyst preparation
Glovebox
Compleet systems
All systems described in this section can be combined to a complete labscale reactor system or pilot plant.